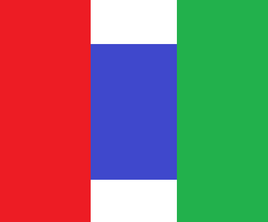 -Nuovo Imperio Romano-
Edit
Nuovo Imperio Romano Translates To English As New Roman Empire. Nuovo Imperio Romano Is A Country Situated In The Sicilian Island, And Has Settlements Reaching From Sicily, South America, Malta, The Falklands And Panama. Nuovo Imperio Romano Is Currently A Member Of The Central Trade Organization (CTO). In A Travel Books/Internet Nuovo Imperio Romano is Hailed As On Of The Most Beautiful Places To Go Beacause Of It's Wonderful Coastline And Parks. It Currently Holds The Title Of "Most Green City" For Roma. Nuovo Imperio Romano Is Also Credited To Being The Best Ship Builders, Their Latest Ship The G.F.S. Lorenzo D'Angelo Named After Lorenzo D'Angelo Which Helped In Making Modern Roma. It Also Made The Nuclear Submarine G.F.S. Boccaccio Named After Clemente Boccaccio Who Founded And Was First President Of Nuovo Imperio Romano. And G.F.S. Impero Destruttore And It's Brother Ship G.F.S. Giustizia Portatore Are The New Line Of Super Battleships Made By NIR.
-Nuovo Imperio Romano History-
Edit
Nuovo Imperio Romano Was Formed In 1636 By Italian Rebels Against The Monarchy Of Italy. They Were Republican Rebels Calling Themselves "Democratici" Which Is Today The Biggest Political Party In NIR, Which Was Renamed In 1867 "Monarchia-Democratici". Their Leader And Founder Was Clemente Boccaccio Who Was Born In Clomazia (Roma), March 23, 1591, Lead The Group Into Making Their Settlement Roma, Then Later Palermo Independent Of Italy. After A Five 1/2 Year Revolution The Group Set About Conquering The Rest Of The Sicilian Island Making Way For Pasidini, Medina, Sonoti, Venizia, And Visco-Precia. Then After 10 Years After Conquering Most Of The Sicilian Island The Nation Set It's Eyes Out And Set Settlements In Malta And Falklands. NIR Was Then Met The South American Country Of Esqueal, Which It Has Been One Of It's Closest Allies. After Many President's Campaigns, Emanco Distture In 1745 Conquered Most Of Italy, Switzerland And France. He Set About Making New Colonies Such As Aruaor And Mattew, Which Then It Met UK, Which Later On Changed To Scotland. Then The "Normandie Invasion" When NIR Ships Invaded Normandy To Gain Control Of Normandy And Brittany.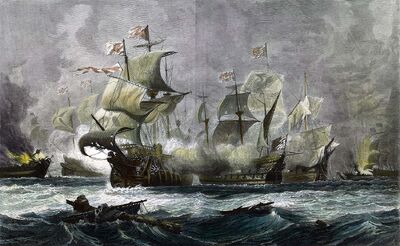 During The Period Between 1799 And 1899 Many NIR Businesses Prospered Which Gave Rise To The Large Navy And Army That NIR Has.Then In 1900 Llono Franco, He Went In 3 Giant Ships Supplied By The Navy To The Most Eastern Point Of South America. He After Making Landfall He Named It Merzona After His Native Town Merzona-Gola. After That Not Much Happened In Nuovo Imperio Romano, Until It Allied With Asteria In 1980, Then In 1982 It Formed Central Trade Organization (CTO) With Asteria And Ukrania[Dead]. Then In 1995 Nuovo Imperio Romano Formed Nuovo Imperio Romano Aeronautics And Space Administration. It Was The First Space Program In Which It Had A Space Station, National Space Station[NSS]. It Made A International Effort Of Science By Making A Large Hadron Collider. After The Succesful Attempt, Jutland, Had Seceeded With The Fall Of The Democratic Party There, Then Soon After GKR Had A Revolution, In Which It Turned Into FDK. Then On February 17, 2051, Leone Rosso, Resigned With Much Pressure From Both Congress And The Monarchia-Democratici Party. NIR Citizens Will Vote For A New, More Peaceful And Diplomatic President.
-Culture-
Edit
Nuovo Imperio Romano's Culture Is Very Diverse But Most Of The Culture Is Italian And Seafaring. . In Palermo For Example, They Are Hard Working, And A Very Festive Part Of NIR's Culture. In Visco-Precia, With It's Many Vineyards It Is Very Laid Back And Mainly Wine-Drinking, And Seafood Cuisine.
The Music Of Nuovo Imperio Romano Is Basically Italian Music With A Hint Of Salsa To Include It's South American Settlements. Most Of The Citizens Hear This "Suono Del Ponente." But The Rest Of The Minority Like Chevekian-Style Music.

Nuovo Imperio Romano Also Has The Best Car Company In The World,
Forenza.
With It's Super Cars, And It's Normal Cars Also. So You Can See A Forenza Anywhere In NIR Or In The World.
-Misc. Facts About Nuovo Imperio Romano-
Edit
-Capitol: Roma
-Biggest City: Palermo
-Calendar: March, 2051
- Form Of Government: Democratic
-Presidential Term: 5 Years
-President: _-VOTING-_[1WW2guy]
-Vice President: Luca Vernengo[NateDog5400]
-Governors: Norberto Garcia[Mike804],Franco Capella[OMGHALOREACH001/RzXN00BXzR],[High Governor] Santos DeCavilla [Xoshi]
-Alliances: Chevek, The Union of United Freedom, Scotland
-Religion: Catholic
-Languages: Italian, Spanish, Chevekian, Native Languages
-Currnecy: ^ Moneta [Cents, Coin], * L'Im [Dollar]
- Population: 187,459,467 [+1.2 Increase]
-News: IL Nuovo Giorno
-Space Administration: Nuovo Imperio Romano Aeronautics And Space Administration
-Foreign Relations: Nuovo Imperio Romano Foreign Relations
-Military: Nuovo Imperio Romano Military Branches
Settlements
Edit